In 1968, SCHS began recording their educational programs presented by local authors, scholars, librarians, historians and professionals. The topics encompass the life, culture, and region of East Texas in the 1800's and 1900's; including Civil War P.O.W. Camp Ford and WWII Camp Fannin. Also recorded are personal interviews with longtime residents, many of whom have passed away. These recordings are rare personal insights of which approximately 98% of this content has never been published.The recordings are on reel-to-reel, cassette and VHS, all of which are now rated at 'high risk' for deterioration and content loss.
"Congratulations! We are pleased to inform you that our review panel has recommended Smith County Historical Society, Inc. for a Recordings at Risk grant in the amount of $25,258.43 to support the project Historical Magnetic Tape Preservation Project. Your project was one of only 20 selected from a total of 77 applications."
"This project is supported by a Recordings at Risk grant from the Council on Library and Information Resources (CLIR). The grant program is made possible by funding from The Andrew W. Mellon Foundation."
158
REEL to
REEL
Reel-to-reel recordings were developed in the 1940's and were not encased. A reel with magnetic tape on it would be put on a spindle, then the end of the tape would be manually fed into an empty reel next to it on another spindle. Once started, the empty reel would slowly turn and roll the magnetic tape onto itself.
126
CASSETTE
TAPES
An audio cassette tape is a magnetic tape that runs between two small reels within a compact case. Released in the early 1960's, the cassette tape became the most popular audio recording medium for consumers until the CD was released in the 1980's.
52
VHS
TAPES
The Video Home System was introduced in the mid 1970's. VHS recordings were the most common type of video magnetic media used to record family memories until the DVD was released in the 1990's.
U-MATIC
AND
BETAMAX
U-matic was released in the early 1970's and was one of the first video formats to have the reels encased. Betamax competed with the VHS in the '80s, in which the VHS won that 'war'.
If there are enough funds left in this generous grant, and with CLIR's approval, we will have these digitized as well. We will keep you updated!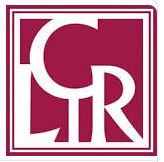 Council on Library and Information Resources
"The Council on Library and Information Resources (CLIR) is an independent, nonprofit organization that forges strategies to enhance research, teaching, and learning environments in collaboration with libraries, cultural institutions, and communities of higher learning. To learn more, visit www.clir.org and follow us on Facebook and Twitter."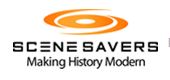 We are working with Scene Savers for the digitization of our precious magnetic media. These are trained specialists in the field of remastering and restoration of audio/visual materials. Scene Savers will inventory, inspect, clean (if necessary), and digitize our media. They will also provide metadata entry, an access copy for each, quality control, and so much more. 

ETV Software
ETV Software is local to Tyler and they have been helping us with our information technology needs for years. They will be helping us on this project by copying the digitized data onto our server, validating the data before and after the copy is made, verifying the metadata, and providing a remote backup service.

University of Texas at Tyler
We are grateful to be working with Terra Gullings, MLIS, CA, Head of University Archives and Special Collections at The University of Texas at Tyler. The University will provide storage of our original media in their temperature controlled closed stacks. This will allow for the continued preservation of the items in their current form. They will also participate in marketing and outreach efforts once we have made these digitized recordings available online.