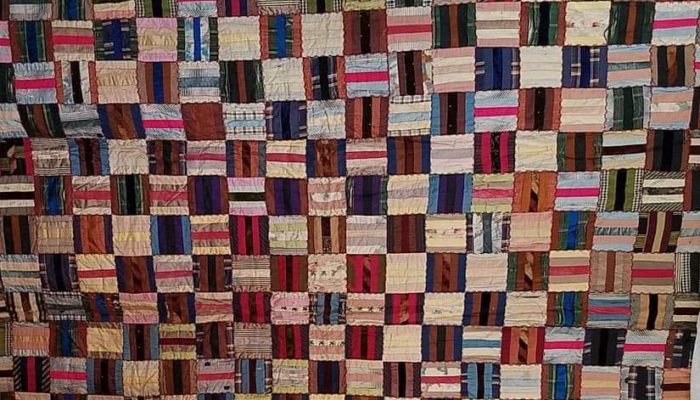 At our April 2019 monthly meeting, Kathy Gaston, a Smith County Historical Society Board member, spoke about Alliene Gaston Coker, the first woman elected as an officer of a Tyler bank.
Alliene Gaston Coker was born in 1891 to a prominent Tyler dentist, Finis Ewing Gaston, and his wife, Bessie Clarinda James. A lifelong resident of Tyler, Alliene was proud of her family and her city. She was strong of character, becoming the first woman elected as an officer of a Tyler bank. Mrs. Coker worked for 44 years (1920-1964) at Peoples National Bank, finishing her career as the Assistant Vice President in charge of New Accounts.
Alliene Gaston Coker's mother was Elizabeth Clarinda "Bessie" James Gaston. The Smith County Historical Society's Archives is honored to have a quilt hand-sewn by Bessie. The quilt was donated by Bessie Gaston's great-granddaughter, Mrs. Ann Stubblefield Ince, who is the granddaughter of Alliene Gaston Coker.
In 1978, at the age of 87, Alliene documented her family in The History of Tyler and the Gaston Family. Read more from this document about the Gaston Family here at the East Texas Genealogical Society.
Thank you to Kathy Gaston for this wonderful and interesting program. Many of the attendees at the program recognized the Tyler streets, churches, and places of business that Kathy spoke of. Kathy Gaston is a native of Texas, born in Dallas. She has been married for 41 years to her husband, Joe Gaston, who is from Tyler. She has a BS in Mathematics from East Texas University, now Texas A&M at Commerce. She worked in software and, after 27 years, retired from Northrop Grumman in 2007. Kathy moved to Tyler that same year.