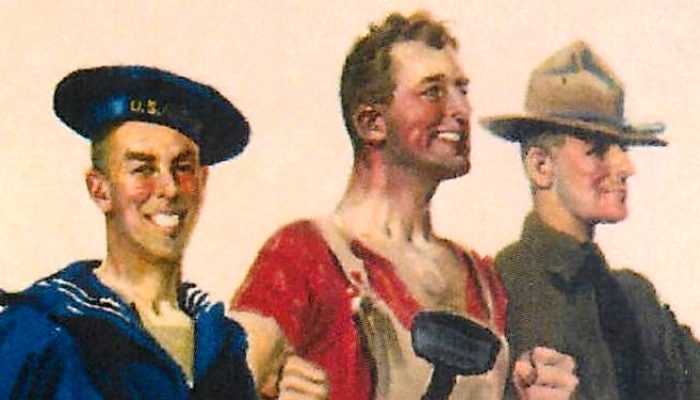 Letters Home From Soldiers During World War I is going to be a regular weekly feature in celebration of the centennial of the United States entering World War I.
From Tyler Daily Courier-Times, September 15, 1917:
Member Company G. Likes Army Life
Mr. J. G. DeLaMar has received a letter from his son, George, a sergeant of C. G, 6th Texas Infantry, stating that the boys are well pleased with soldier life at Camp Bowie. He states that the boys have received a part of their clothing and some bedding. They have plenty to eat and have plenty of hard work to do, drilling several hours each day. He says that the full regiment was called out for guard mount a day or two ago, and that Company G was the only company that knew what to do and how to do it. Twelve men were rejected by the Federal Medical officer on the final examination. Sergeant DeLaMar's letter is very cheerful and he says he is proud of being a member of the Texas National Guard.
---
When George Hill Delamar was born on August 21, 1894, in Henderson, Rusk County, Texas, to John Guy Delamar and Olivia Hill Delamar. George Hill Delamar died on December 27, 1939, in Chicago, Illinois, at the age of 45, and was buried there.
In the 1900 Federal census for Rusk County, Texas, George Hill Delamar is enumerated with his parents and grandmother Laura Hill. The 1910 census find them in the Palestine Ward No. 2, Anderson County, Texas with his parents and brother Joseph Delamar. On June 5, 1917, George Hill Delamar, a single man was living 320 West Locust Street, Tyler, Texas. He was employed by J. Lipstate Dry Goods in Tyler, Texas.
In the 1920 census he is listed with his parents and younger brother, Guy Delamar, Jr. in the Fort Worth Ward 6 of Tarrant County, Texas. In the 1930 census for Chicago, Cook County, Illinois George Hill Delamar is shown as a lodger of John and Minnie Kreutzer. He is also shown to be married but his wife is not shown in the listing of lodgers. The census says he was married the first time at age 30 which would mean he was married about 1924. On the Illinois, Deaths and Stillbirths Index, 1916-1947 his spouse is listed as Margaret
George Hill Delamar died December 27, 1939 in Chicago, Illinois and is buried at the St. Joseph Cemetery in Chicago according to the Application for Headstone, that his widow filled out.
Id            201
Veteran Name                  George Hill De La Mar
Place of Birth                     Henderson, Tx
Birth or age                         1893
Residence                           Tyler
Enlistment place               Tyler
Ind-Enlist- Service Branch             Enl.
Enl Date                               19 June 1917
Unit Regt                             133 MGB, C Division 36th
Rank                                      Sgt
Overseas                             Yes
Day OS                                  18 July 1918
Date Back                            04 June 1919
Date of Discharge            19 June 1919
Place of death                   UNK [Chicago, Illinois]
Cemetery                            UNK [St. Joseph's Cemetery, River Grove, Illinois]
Buried here but not enlisted here            FBC
[Note: Delamar is often shown as De La Mar.]
Information, research and assistance for the Letters Home from Soldiers During World War I project provided by Andrew L. Leath, Vicki Betts, Tiffany Wright, Savannah Brantley Cortes, Randy Gilbert, Jeanne Sellers and Scott Fitzgerald. If you wish to add or correct any information about George Hill De La Mar or other Letters Home from Soldiers During World War I, please use the comment feature or Contact Us down below. We appreciate any feedback.