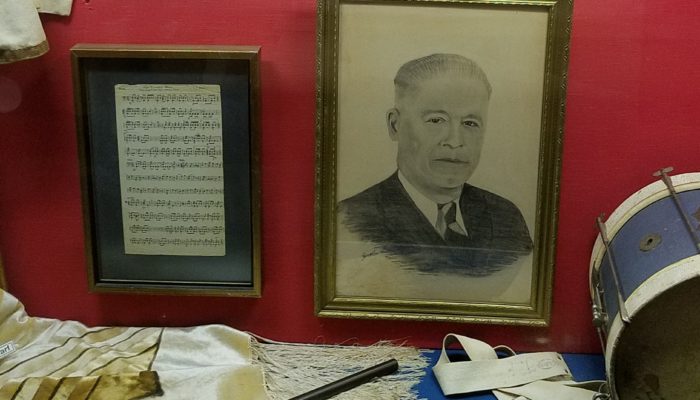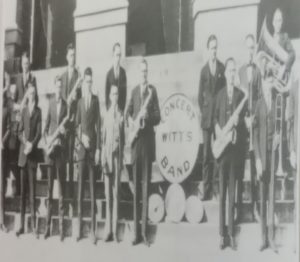 John Franklin Witt was known to many as 'Doc' Witt, Tyler's Music Man. Mr. Witt was a trumpet player, band leader, composer and teacher of music. He made a name for himself in Smith County Texas through his extraordinary musical talent. He was Bandmaster for the Tyler Kid Band in 1908, then the Tyler Municipal Band in 1916. It is no wonder that this leader of bands helped lead the Armistice celebration on November 11, 1918.*
Upon hearing the news that an Armistice had been signed and the Great War was coming to an end, 'Doc' Witt pulled out his trumpet, walked onto his front steps and began playing in celebration. Soon after, 'Doc' and his band could be heard marching and playing in the square in downtown Tyler, Texas. The citizens of Tyler joined in with great jubilee. Before long stores, offices and businesses closed for the day so their employees could celebrate the end of the war. People from neighboring cities came to the square to join in and the celebration lasted all day.
'Doc' Witt continued his musical career and in 1921 he started the first Tyler High School Band. Later, in 1947 he began the Tyler Junior College Apache Band. Mr. Witt also owned a music studio where he provided lessons to many students. Smith County Texas is fortunate to have had Tyler's Music Man as part of our great community. John Franklin 'Doc' Witt passed away in 1952 and is buried in Tyler's Oakwood Cemetery.
Order your tickets for the 2018 Centennial Celebration History Mystery Night @ the Museum
* After the Armistice celebration on November 11, 1918, plans were made to welcome our soldier's home. When the soldiers came home, the Red Cross and it's over 1,200 Smith County Texas members, along with 'Doc' Witt's band, and the citizens of Smith County welcomed their soldiers in the square of Downtown Tyler with a parade, music, a large meal, and most of all, with honor. For more detailed information about Smith County Texas in WWI, their celebration on Armistice Day, the county's large Red Cross operation during the war, the celebratory parade for the returning soldiers, and much more, order your copy of our Chronicles Smith County Texas in World War I today!