Bess Robinson was born to parents Louisa "Tottie" and James J. Robinson  in April of 1880 in Tyler, Texas. Bess would be the first of five children born to her parents to survive with three additional siblings dying in early childhood.
Although Louisa kept the house for the Robinson family, James J. Robinson is listed as a Livery Stable worker on the 1880 cenus. Within 20 years J.J. would be the elected Sheriff of Smith County, Texas.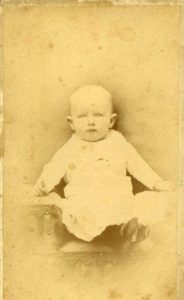 Bess was very well educated and worked along side her father growing up. By the early 1900's, Bess had even begun to act as Deputy Sheriff for her father, making her the first woman to do so in Smith County, Texas. There are several newspaper articles mentioning her work in this position, but perhaps the best one, from The Odessa American, was written after her death.
The county's first woman deputy sheriff was Miss Bess Robinson, who, oldtimers recall, packed a flowery parasol and a six-shooter back in 1904-1906.
Her duties included transporting suspects and individuals for trials, and it was through this responsibility that we first find her position mentioned in a newspaper. Although there are conflicting dates as to when Bess really served as deputy sheriff, some locations state 1902 and other 1903/ 1904, undoubtedly she must have been a thing to behold in that position.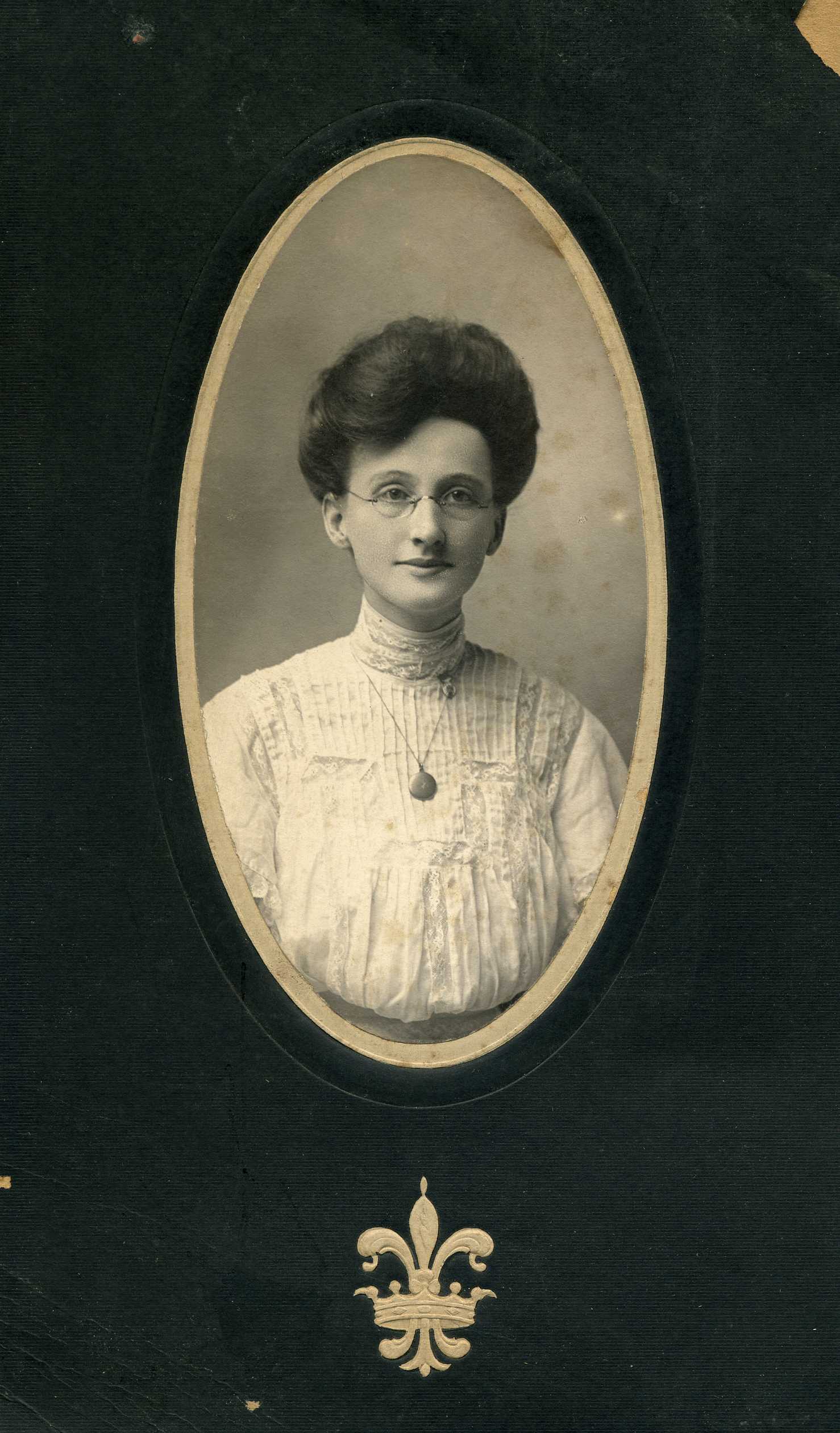 Sometime between 1904 and 1908 J.J Robinson moved his family to Vinita, Oklahoma. Shortly after, on November 5, 1908 Bess had followed her family and relocated in Vinita, as well. Most of the information I have been able to find on Bess between 1900-1910 has been through snippets in the newspaper.
It was in one of these snippets that I first found mention of her marriage. On June 3, 1909 Bess married Dr. Edward A Stubblefield, a successful dentist 10 years her senior, in Vinita, OK. They were married in the parlor of the Robinson home in a beautiful small ceremony joined by their family and close friends. After a week's honeymoon they came back to Vinita and established their home.
As time progressed, the happy couple joined many clubs and organizations. The later newspaper articles I have found on Bess constantly mention her travels throughout Oklahoma for meetings with the United Daughters of the Confederacy, the Democratic Party, and other clubs. In Vinita, she was also extremely active in her Bridge Club and Missionary Clubs where she hosted frequent meetings at her home.
Reading through local newspapers, you get the sense that Bess was a very determined woman. I say this because she didn't just participate in these clubs and organizations but she led them. The 1930's census for Vinita lists her profession as a Politician for the Democratic Party and there are newspaper articles that go in-depth in her elections. Besides her work as Deputy Sheriff, and the early work she did for her father, it appears that her time as a politician in the 1930's was the only other job she carried in her life.
Her family suffered the loss of two of her siblings shortly after their move to Vinita. Her brother, Joseph, died of illness in 1911 and her sister, Hallie, followed him in 1913. The 1920's would bring the passing of her parents: her mother in 1923, and her father in 1927.
I have been unable to find mention of any children being born to the couple, but Bess and Ed seemed to continue on happily until the 1940's. Bess Robinson Stubblefield died in 1943 and was laid to rest in Fairview Cemetery in Vinita, Oklahoma, the same cemetery her family was buried in and where her husband would later join her in 1947.
Census Records: 1880 – Tyler, 1900- Tyler, 1910- Vinita, OK, 1920- Vinita, 1930- Vinita, 1940 – Vinita
City Directories: 1904- Tyler
Newspapers: The Odessa American 17 Mar 1955 Page 22 | The Daily Free Press (Kinston, North Carolina) 6 Oct 1903 Page 1 | The Weekly Chieftain 4 Jun 1909 Page 6 | Miami Daily News-Record (Miami, OK) 15 Oct 1929 Page 9, 6 May 1937 Page 6, 4 Aug 1937 Page 3 |
Smith County Historical Society Archives: Robinson, J.J. Small Collection
U.S. Find A Grave: Click here.
Robinson Family Information
Additional information related to the Robinson family that does not include Bess
Census Records: 1910- Vinita, OK | 1920- Vinita, OK | 1920- Chicago, IL
U.S. Find A Grave: J.J. Robinson | Tottie Robinson | Joseph Robinson | Hallie Robinson
Chronicles of Smith County, Texas: 17/1: 59
Smith County Historical Society Archives: VF, PS, Co, Sheriff
This blog post is to serve as a brief overview of Bess Robinson's life. You can access the above mentioned newspaper articles and records on Ancestry and Newspapers.com. If you would like to learn more, or share additional information about her please feel free to contact our organization.