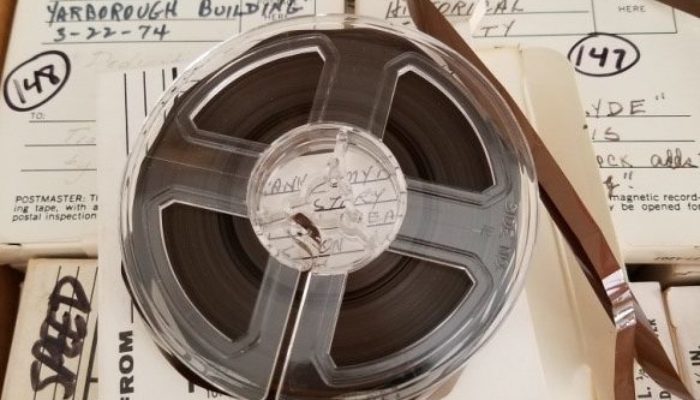 Check out our new YouTube Channel link on our Website footer! You can now watch videos of 2 interviews. One interview is with James and Judy Landrum and their recollections and experiences of their life in Smith County, Texas. The other interview is with Margaret Sewell and her very interesting journey and experiences as a child leaving Prussia during WWII, being shot at by the Russians, losing and finding family members, and ultimately making her home in Smith County, Texas.
In 1968 Smith County Historical Society began recording our monthly educational programs presented by local authors, scholars, librarians, historians and professionals. The topics encompass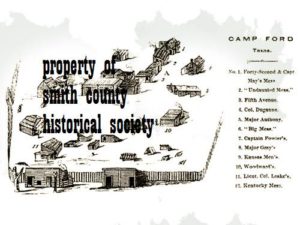 the life, culture, and region of East Texas in the 1800's and 1900's; including Civil War P.O.W. Camp Ford and WWII Camp Fannin. Also recorded are personal interviews with longtime residents. Some of the residents interviewed have now passed away, therefore these recordings are irreplaceable.
Smith County Historical Society has applied for a grant to have this magnetic media digitized. We have 340 VHS, Cassette and Reel to Reel recordings with approximately 500 hours of information. Once digitized, we will be able to share all of this data (most of which has never been publicized) on our YouTube Channel.
Keep an eye on our FaceBook page as we will keep you updated on the status of our grant application.