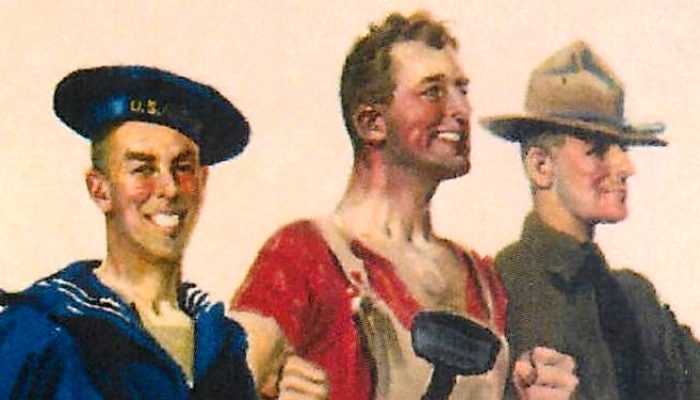 Letters Home From Soldiers During World War I is going to be a regular weekly feature in celebration of the centennial of the United States entering World War I.
From Tyler Daily Courier-Times, Thursday, May 31, 1917:
"Soldier Life At Camp Funston Interesting Letter
E. O. Hall, of Athens, and a member of the Officers' Reserve Corps, writes the following interesting letter about life at Camp Funston. It is printed in the Athens Review.
Camp Funston,
Leon Springs, Tex., May 27.
To the Review:
Having promised a number of friends to write them while here, but finding the work so continuous that I hardly have time to write a letter to my family, I will select the Review as a medium of communication.
Leon Springs is 20 miles northwest from San Antonio on the S. A. & A. P. railroad. Camp Funston is located about three miles from the station on a model camp site. The country is broken with hills and small mountains. There are about 2900 Federal students here and we are on a cadet status; every man is on his honor; there are no sentries, no guard house. If a student . . . a gentlemen . . . learn his lessons well, and stand up to 15 hours' daily grind, he is sent back home.
Col. Cott says its "stren business," nothing else. There are eighteen companies of students, 160 men, or about that, to each company. There are thirty-six barracks, two for each company. These buildings are about 40 x 150 feet, each containing 48 windows and 5 doors, with small office and store room in one end. Each company has mess hall and kitchen, the best army cooks and civilian waiters. Rations are of the best and no one goes hungry.
Our work begins at first call for reville, 5:45 a. m.—10 minutes of physical drill, and the fresh mountain air is forced into the lungs. The muscles and joints are relaxed, and one feels fit for the day's strenuous work. After breakfast quarters are inspected by company commainders, all regular army officers.  Bunk consists of cot with hay mattress and three blankets; they are lined up on each side, head 12 inches from wall with isle in center of building. Each blanket is folded to regulation and laid across the head of cot; the hat rests on the blankets. There is a shelf above the head of bunk, on which, from left to right, are the following in order named: toilet articls, shoe polish, writing materials, books. Nothing else. No tobacco, pipe or even a match should be there. If anything is found out of place at these inspections, down goes your name in the captain's book,  and asl marks against a student will be noted at the final examination. A close check is kept on deportment, qualifications and knowledge gained by each student.
After inspection, which takes up only about 5 minutes, we are active in the various assignments for the day, which run well up to the noon hour. We go out again at 1:45, and the afternoon is covered with drills, conferences, etc., up to near the supper hour. After supper we have 10 minuts signal drill, we have mastered the two arm semaphone since coming here—had examination in this yesterday. From 7:30 to 9:30 is study period. We go to mess hall and sit at the tables for study. Our lesson cover the work for the work for the following day. Our lessons cover the work for the following. At 9:30 tattoo sounds, we are dismissed and have 15 minutes to prepare bunks and turn in. At 9:45 all lights must be out, all talking ceases, and through there are near 3000 students, all is as quiet as death; the tired limbs are stretched and sleep comes immediately after a day such as, we have here.
We have a model little city. We have postoffice, mail twice daily, telephones, electric lights, laundry, express, bank, and post exchange where articles of clothing, toilet articles, in fact everything needed by the soldiers is on sale. The profits from this exchange amounts to about $500.00 per day and goes to our mess fund. Although we have the conveniences of a city, when one lies down to sleep he is not worried with the noise of the street car, the steam engine, or Ford cars—not even the lights step of a pedestrian is heard outside. Morning dawns quietly; not even the crowing of the cock to announce the break of day; all is peaceful in barracks, except the occasional snore of a country lawyer who hasn't been in service long enough to even keep quiet while sleeping.
Yours Very Truly
E. O. Hall
14th Company"
---
E. O. Hall is Egbert Oran Hall born 30 July 1878 in Athens, Henderson County, Texas and died 28 October 1954 in Tucson, Pima County, Arizona. He is the son of Wilson G. Hall and wife Sally Hall. He married Addie Lou Gauntt on 8 December 1901 in Henderson County, Texas. They had six children: 1) Faye Gladys Hall, 2) Jo Doris Hall, 3) James Weldon Hall, 4) Della Louise Hall, 5) Pauline Hall, and 6) Virginia Hall.[1]
Information, research and assistance for the Letters Home from Soldiers During World War I project provided by Andrew L. Leath, Vicki Betts, Tiffany Wright, Savannah Brantley, Randy Gilbert, Jeanne Sellers and Scott Fitzgerald.
If you wish to add or correct any information about E. O. Hall or other Letters Home from Soldiers During World War I, please use the comment feature or Contact Us down below. We appreciate any feedback.
[1] "Egbert Oran Hall" https://familysearch.org/tree/person/L52L-TY5/details; accessed 19 April 2017.