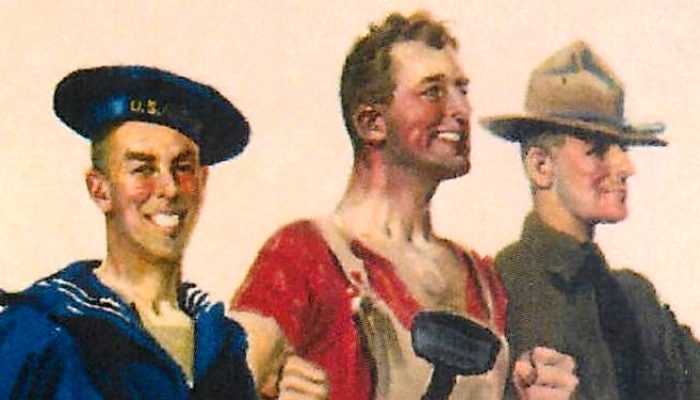 Letters Home From Soldiers During World War I is going to be a regular weekly feature in celebration of the centennial of the United States entering World War I.
From Tyler Daily Courier-Times, May 17, 1917:
"TROUP SOLDIER BOY WRITES INTERESTING LETTER TO FOLKS
The Troup Banner of this week contains the following letter from T. C. Read, of that place, who recently enlisted in the United States army and is stationed at Fort Sam Houston. It will be particularly interesting just at this time:
Mr. and Mrs. T. L. Read of Rt. 6, encouraged their oldest son to enter the army at the call of his country. The Read family, we are advised, were never "slackers" at any time. During the Civil war Mr. Read's father and all his Uncles entered the service of the Confederacy and only two of them got through. The following letter from young Mr. Read to his parents will be read with much interest, we are sure:
Fort Sam Houston, Texas.
May 8, 1917.
My Dear Mother:
I will write you a few lines to let you know how I am. I am just fine and like everything better every day I stay here. It has rained two days here and everything is muddy. Soldier life, so far as I have seen it, is a "Lazy" life. I have only drilled one and a half days the whole time since I have been here. We only drill four hours per day at that.
They surely do feed us good—all kinds of food at that. Everything is better than one would thing it to be. I sold my civilian suit and shoes. I have plenty of new clothes now and will get more as soon as I am assigned to a company. I have 6 pairs of socks, 4 suits underwear, 2 suits uniforms, a pair of good, heavy shoes. My hat is regulation army hat and has a blue cord around it. We have five brushes—one each for teeth, clothes, shoes and shaving; we have a razor, soap, 2 towels, needles of all kinds, thread, comb and hair brush.
I send you two pictures of myself. One shows us lined up going to table with our dishes: the other shows me guarding eight men who are digging a ditch. These men are some that tried to run off and were caught. Both pictures are sorry, being mere snap shots, but I am going to have some good ones mad soon and will send you some of them.
There is a free picture show here at the camp every night. The show is ready to start so I will close for this time. Answer at once, for I may be sent away from here at any time. Address my letters to Fort Sam Houston.
Your affectionate son,
T. C. Read"
---
Additional Research provided by members of Smith County Historical Society:
Id #: 543
Veteran Name:    Read, Tully Choice
Place of Birth:    Pine Springs Texas
Birth or age: 12 August 1896
Parents: Thomas Lafayette Read and Clara Browning Haralson
Residence: Troup
Enlistment place: Ft. Sam Houston
Ind-Enlist- Service Branch: Enl.
Enl Date: 2 May 1917
Unit Regt: 57th Inf., L
Rank: Corp.
Overseas: N
Date of Discharge: 4 April 1919
Place of death: Gurdon, Clark County, Arkansas
Death date: 4 January 1980 Gordon, Clark County Arkansas
Cemetery: Rose Hill, Sycamore, Clark County, Arkansas [on tombstone with Sarah Katherine Yates Read, born 1 August 1907, died 7 January 2000. Marriage 14 September 1924 at Nevada Arkansas.]
Mil  HS: Y
Source: Ancestry.com. Web: Texas, Find A Grave Index, 1761-2012 [database on-line]. Provo, UT, USA: Ancestry.com Operations, Inc., 2012, (www.ancestry.com : assessed 5 April 2017), created and added by: Annie202 on 27 November 2001 Find A Grave Memorial #6002192 "Tully Choice Read" in Rose Hill Cemetery, Sycamore, Clark County, Arkansas. Original data: Find A Grave. http://www.findagrave.com.
Information, research and assistance for the Letters Home from Soldiers During World War I provided by Andrew L. Leath, Vicki Betts, Tiffany Wright, Savannah Brantley, Randy Gilbert, Jeanne Sellers and Scott Fitzgerald.
If you wish to add or correct any information about Tully Choice Read or the Letters Home from Soldiers During World War I, please use the comment feature or Contact Us down below. We appreciate any feedback.