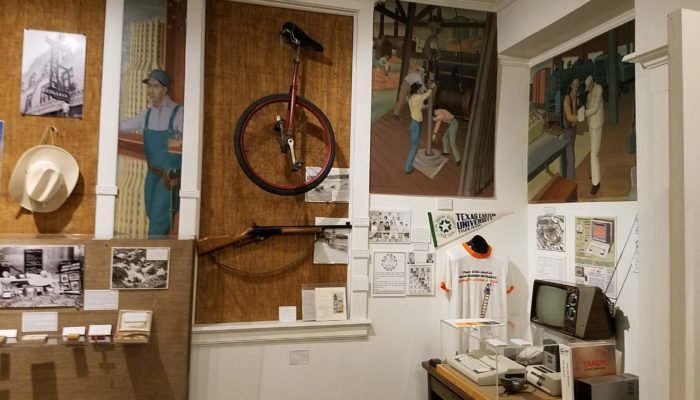 History Mystery Fun at the Museum – in Tyler, TX!
Smith County Historical Society has a way of continuing the learning process children need through their Summer, Fall, and Winter breaks.
Fun At The Museum           
Studies show that student's achievement scores decline over summer break. This decline is referred to as Summer Learning Loss. In response to this issue, the Smith County Historical Society has developed a new, fun History Mystery hunt for kids. This learning opportunity is designed for families and groups to guide themselves through the museum. You will be solving clues and finding interesting museum pieces. Your family can spend as much time as you wish viewing and reading informational pieces.
We are located in Downtown Tyler across Elm Street from the Tyler Public Library!
Can children have fun in a Museum? Of course they can!
This quote is posted on the Arp Elementary Face Book Page: "Our 5th graders enjoyed this trip tremendously! It's free and open to the public! Thank you to Smith County Historical Society for letting us visit and sharing so much valuable information!"
We look forward to your visit! Please remember that we will welcome you and introduce you to our fabulous museum, as well, this is a self-guided tour and children will need to be supervised by their parent or an adult chaperone at all times.
We ask that large groups of 10 or more give us a call or email us before coming, so we can prepare a memorable experience for the whole group. Contact us at 903-592-5993, or email info@smithcountyhistoricalsociety.org